Song Mei ling was one of the three Song sisters and described as "the one who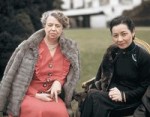 loved power". As the wife of Chiang Kai-shek, she was also known as Madame Chiang Kai-shek and played a prominent role in the politics of the Republic of China.
The fourth of six children, she was born in Shanghai to Charlie Song, a Methodist minister and businessman who made a fortune selling bibles in China. Meiling attended Motyeire School, an American private school, in Shanghai at the age of eight. She started college at her sisters' alma mater, Wesleyan College in Macon, Georgia, but transferred to Wellesley College and graduated with honors in 1917 with a major in English literature and minor in philosophy. As a result of being educated in the United States she spoke excellent English with a pronounced Georgian accent which helped her to connect with American audiences.
Song Meiling met Chiang Kai-shek in 1920. Since he was eleven years her elder, already married, and a Buddhist, Meiling's mother vehemently opposed the marriage between the two, but finally agreed after Chiang showed proof of his divorce and promised to convert to Christianity. Chiang told his future mother-in-law that he couldn't convert immediately, because religion needed to be gradually absorbed, not swallowed like a pill. While some biographers regard the marriage as one of the greatest love matches of all time, others describe it as a marriage of convenience. The couple never had any children.
Madame Chiang initiated the New Life Movement and became actively engaged in Chinese politics. She was a member of the Legislative Yuan from 1930 to 1932 and Secretary-General of the Chinese Aeronautical Affairs Commission from 1936 to 1938. In 1945 she became a member of the Central Executive Committee of the Kuomintang. As her husband rose to become Generalissimo and leader of the Kuomintang, Madame Chiang acted as his English translator, secretary and advisor. During World War II, Madame Chiang tried to promote the Chinese cause and build a legacy for her husband on par with Roosevelt, Churchill and Stalin. Well versed in both Chinese and western culture, she became popular both in China and abroad. Her prominence led Joseph Stilwell to quip that she be appointed minister of defense.
In the United States, she drew crowds up to 30,000 people and made the front cover of TIME magazine, first with her husband as "Man and Wife of the Year" and second under the title "Dragon Lady." On February 18, 1943, she became the first Chinese national and second woman to address the U.S. Congress.
After the defeat of her husband's government in the Chinese Civil War in 1949, Madame Chiang followed her husband to Taiwan, while her sister Song Ching-ling stayed on the mainland, siding with the communists. Madame Chiang continued to play a prominent international role. She was a Patron of the International Red Cross Committee, honorary chair of the British United Aid to China Fund, and First Honorary Member of the Bill of Rights Commemorative Society. Through the late 1960s she was included among America's 10 most admired women.
After the death of her husband in 1975, Madame Chiang assumed a low profile. Chiang Kai-shek was succeeded to power by his eldest son Chiang Ching-kuo, from a previous marriage, with whom Madame Chiang had rocky relations. In 1975, she emigrated from Taiwan to her family's 36 acre (146,000 m²) estate in Lattingtown, Long Island, where she kept a portrait of her late husband in full military regalia in her living room.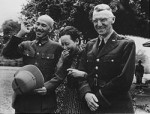 Madame Chiang returned to Taiwan upon Chiang Ching-kuo's death in 1988, to shore up support among her old allies. However, Chiang's successor as president, Lee Teng-hui, proved to be more adept at politics than she was, and consolidated his position. As a result, she again returned to the U.S.
Madame Chiang made a rare public appearance in 1995 when she attended a reception held on Capitol Hill in her honor in connection with celebrations of the 50th anniversary of the end of World War II. Madame Chiang also made her last visit to Taiwan in 1995.
In the 2000 Presidential Election on Taiwan, the Kuomintang produced a letter from her in which she purportedly supported the KMT candidate Lien Chan over independent candidate James Song (no relation). The authenticity of the letter was the subject of great debate in Taiwan. (However, it should be noted that James Song himself had never disputed the authenticity of the letter, which might have been written as a payback for James Song's veiled criticism of her earlier, in support of Lee.)
Song sold her Long Island estate in 2000 and spent the rest of her life in her Gracie Square apartment surrounded only by black-suited bodyguards who cleared the lobby as she passed.
Song died in New York City, in her Manhattan apartment in 2003 at the age of 105 or 106. Her remains were temporarily interred at Ferncliff Cemetery in Hartsdale, New York, pending an eventual burial with her late husband who was entombed in Tzuhu, Taiwan. The stated intention is to have them both buried in mainland China once political conditions make it possible.
As a part of the gathered performance activity of Chinese ethnic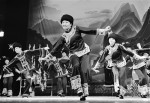 intangible cultural heritage items, the reporting performance themed with "Hunan Flavor" was conducted at the Hunan Concert Hall on the evening of March 13. It is reported that Hunan's 16 ethnic intangible cultural heritage items will be performed in the Beijing Tianqiao Theater on 17 and 18 this month.
Sponsored by the Ministry of Culture and the Ethnic and Religious Affairs Commission, this performance activity was held in Beijing on February 17 and will last until March 30. The ethnic folk artists from different provinces, cities, and autonomous regions across the country will present nine performances for the local audience. Among them, special performances will be made by Hunan, Qinghai, Sichuan and Guizhou provinces, and Tibet, Inner Mongolia and Guangxi Zhuang autonomous regions.
Nearly 200 Hunan-based actors from Xiangxi, Huaihua, Zhangjiajie, Shaoyang, and Yongzhou attended the performance, including Tian Longxin and Dai Bisheng, and Chen Shida, representative heirs of the state-level and provincial-level intangible cultural heritage respectively. The performance displays the colorful folk culture of Hunan's ethnic minorities with their dances, instrumental music, folk songs, clothing, and so on.
Translator: Lv Xuefen
Song Qingling (January 27, 1892 – May 29, 1981) was one of the Song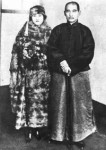 sisters—three sisters whose husbands were amongst China's most significant political figures of the early 20th century. Also known as Madame Sun Yat-sen, she was described as the "one who loved China". Her Christian name was Rosamond.
She was born to the wealthy businessman and missionary Charlie Song in Kunshan, Jiangsu, attended Motyeire School for Girls in Shanghai, and graduated from Wesleyan College in Macon, Georgia, United States.
She married Sun Yat-sen in Japan on October 25, 1915 after he divorced Lu Muzhen. Qingling's parents greatly opposed the marriage, as Dr. Sun was 26 years her senior. After Sun's death in 1925, she was elected to the Kuomintang (KMT) Central Executive Committee in 1926. However, she exiled herself to Moscow after the expulsion of the Communists from the KMT in 1927.
Although she reconciled with the KMT during the Sino-Japanese War (1937-1945), she sided with the Communists in the Chinese Civil War. She did not join the party but rather was part of the united front heading up the Revolutionary Committee of the Kuomintang.
Song Qingling accompanied Sun Yat-sen in 1924 on his final trip to Beijing in 1939. She founded the China Welfare Institute (former China Defense League) in Hong Kong.
She set up the magazine China Today (former China Reconstructs) in 1949 with the help of Israel Epstein.  This magazine is published monthly in 6 languages (Chinese, English, French, German, Arabic and Spanish).

After the establishment of the People's Republic of China, she became the Vice Chair of the People's Republic of China (now translated as "Vice President"), Head of the Sino-Soviet Friendship Association and Honorary President of the All-China Women's Federation. In 1951 she was awarded the Stalin Peace Prize, and in 1953 a collection of her writings, Struggle for New China, was published. From 1968 to 1972 she acted jointly with Dong Biwu as head of state.
According to Jung Chang's and Jon Halliday's biography of Song Qingling, Madame Sun's home was one of the few places if not the only place to offer macaroni and cheese in Communist China during its isolation from the 1950s to 70s.
On May 16, 1981, two weeks before her death, she was admitted to the Communist Party and was named Honorary President of the People's Republic of China.
Unlike her younger sister Song Meiling, who sided with her husband Chiang Kai-shek and fled to Taiwan, Song Qingling is greatly revered in mainland China.
A historical figure who is famous for disguising herself as a man is Hua Mulan.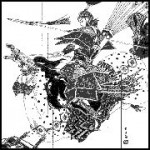 Her name has long been synonymous with the word "heroine", yet opinions differ as to whether this is her real name. According to Annals of the Ming, her surname is Zhu, while the Annals of the Qing say it is Wei.  Xu Wei offers yet another alternative when, in his play, Mulan Joins the Army for Her Father', he gives her the surname Hua. Others using The Ballad of Mulan as their guide have attributed her surname to be Mu.
There is also some confusion concerning her place of origin and the era in which she lived. She is said by some to have come from the Wan County in Hebei, others believed she came from the Shangqiu province in Henan and a third opinion is that she was a native of the Liang prefecture in Gansu. One thing seems certain though. Hua Mulan w as from the region known as the Central Plains.
Cheng Dachang of the Song Dynasty recorded that Hua Mulan lived during the Sui and the Tang Dynasties. Song Xiangfeng of the Qing Dynasty asserted that she was of Sui origins (AD 581-618) while Yao Ying, also of the Qing Dynasty, believed she was from the time of the Six Dynasties. No record of her achievements appears in official his tory books prior to the Song times. Stories circulated in China's Central Plains indicate that she must have lived before the Tang Dynasty.
Both history books and legends do at least agree on one thing – her accomplishments. It is said that Hua Mulan's father received an order to serve in the army. He had fought before but, by this time, was old and infirm. Hua Mulan knew it was out of the question for her father to go and her only brother was much too young. She decided to disguise herself as a man and take her father's place.
The troops fought in many bloody campaigns for several years before they obtained permission to return home. Hua Mulan was summoned to the court by the emperor, who wished to appoint her to high office as a reward for her outstanding service. Hua Mulan declined his offer and accepted a fine horse instead.
Only later, when her former comrades in arms went to visit her, did they learn that she was a woman.
The story of Hua Mulan is well known and has provided much inspiration for poetry, essays, operas and paintings, as well as the Disney movie.