By Elliot Wilson
Joseph Lau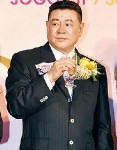 The chairman of Chinese Estates, a property developer, one of Hong Kong's richest men, Joseph Lau is nicknamed a "stock market sniper" for his talent in profiting from the trading of undervalued shares. Apart from business, the flamboyant tycoon's lavish lifestyle and relationships with different women. appear regularly in the city's tabloids.
Outside Hong Kong, however, he is perhaps best known as an avid art collector, whose tastes have ranged from Chinese antiques to modern paintings through the years.
Armed with a science degree from the University of Windsor in Canada, Lau inherited a fan-making business from his father in the 1970s, then branched out into trading.
He started collecting more than 30 years ago: one of his first reported purchases at an international auction dated back to 1990, when he paid less than $1m for an imperial seal mark from the Qianlong period of the Qing dynasty and a doucai jardinière at Christie's.
Last year, Lau bought a 7.03-carat blue diamond for $9.48m at Sotheby's Geneva. More recently, he was one of the eight bidders for "Nude, Green Leaves and Bust", the 1932 Picasso that sold at auction this month for $106.5m.
Whether he eventually took the masterpiece home remains a mystery: neither Christie's nor Chinese Estates would comment.
Stanley Ho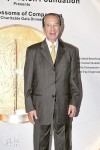 In the lobby of the Grand Lisboa stands a bust of Stanley Ho, the gaming mogul and majority owner of the Macao casino. Behind him lies a bronze horse-head sculpture he bought for a record $8.8m in 2007. The work – the most expensive Qing dynasty sculpture sold at auction – is one of the 12 heads of zodiac animals which graced a water-clock fountain in Yuanmingyuan, the imperial summer palace near Beijing, that was looted in the 19th century.
When Ho bought the sculpture through Sotheby's Hong Kong, the avid racehorse owner donated it to China. It is on temporary display in the Grand Lisboa while Ho decides which government department to give it to.
"I hope this will encourage more people to join efforts in preserving China's cultural relics and nurture patriotic feelings," Ho, 88, said at that time.
Ho seems to think that no price is too high to buy back China's history.
In 2003, he snapped up the clock's boar head and gave it to Beijing's state-backed Poly art museum, which also has the monkey, ox and tiger heads.
In 2007, Ho bought an imperial throne of the Qing dynasty for $1.8m. His other collections of Chinese works of art include a mammoth tusk carving of the Monkey King, one of the country's best-known legendary figures, and an imperial, gem-engraved clock from the Qing period that imitates the sound of birds.
Liu Yiqian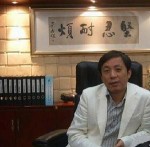 When it comes to art collectors, Shanghai businessman Liu Yiqian and his wife Wang Wei are among the most famous in China. Driven by Liu's rule of collecting – "one should buy shares that are cheap and art pieces that are expensive" – the couple spent an estimated Rmb1.3bn (£116m) last year on buying art, including "18 Arhats", a 16th-century scroll painting by Ming dynasty painter Wu Bin that was sold for Rmb169m, the highest price for any Chinese artwork in auction. It was "my most memorable purchase", according to Liu. In Hong Kong, they also set a record for Chinese furniture after paying HK$85.7m for a zitan imperial throne from the Qing dynasty through Sotheby's in October.
Liu, a high school dropout now in his 40s, started a company making bags with Rmb100 in the 1980s. As China began to open up its financial markets in the 1990s, he gave up the business and went into bonds and shares trading. That helped him become a millionaire and build the war chest to fund his newfound interest in collecting art, mainly classical paintings and antiques.
Wang got interested in art at a very young age when she realised her talents in drawing. She started collecting in the 1990s, and is fond of oil paintings and sculptures, especially "red classics" – art pieces that symbolise China's turbulent decades after 1949.
Guan Yi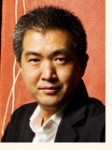 Guan Yi is China's most influential collector of contemporary art. Born to a middle-class family that runs a chemical manufacturing company in Qingdao in north-east China, Guan left the family business in 2001 to become a full-time collector. One of the first buyers of Chinese contemporary art on the mainland, he started snapping up many modern paintings, sculptures and installations before they became global phenomena.
"After I started, I realised that no Chinese was buying contemporary art and that everything was going abroad. I thought this was not right. This art of our time is important and we Chinese should buy more of it," Guan, 44, says.
Guan has now acquired about 800 such works. In spite of that, he is not happy with the soaring prices of Chinese artists. He says contemporary art has become such a commercial product that people are buying it as if it was stock.
This is, he says, especially true among Chinese collectors, who buy four out of five works now. Ten years ago, only one in five buyers was Chinese. "This is clearly a very capitalistic approach. There is no religion in China. Capitalism is god now," says Guan.
He is now seeking government approval to build a museum that would be 10 times bigger than his current private museum in Songzhuang, a popular art district in the east of Beijing.
Profiles by Justine Lau